Convent of the Angel o Monastery of the Angel (Convento dell'Angelo)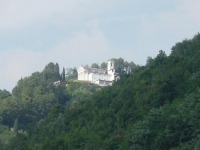 The convent of the Angel (also known as the collegiate church of San Michele monastery or the Angel) is a church in Lucca.
The church and monastery, took the Duke Charles of Bourbon to the Passionist Fathers, by Lorenzo Nottolini were built between 1827 and 1830.
The architect here gave perhaps the greatest test of its vocation to the realization of complexes in which adherence to ancient forms, mediated by the study of Renaissance models, married to a sensitivity to the unique characteristics of the site.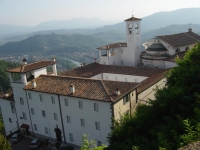 If indeed the white classical forms and volumes plastered and embellished with bas-reliefs representing an exaltation of his antiquarian taste of the early nineteenth century, to have been able to exploit the scenic vistas from the mountain slopes denotes a fashion-conscious sensibility of Romanticism.
This monastery is now the Academy of Music, Academy of Montegral:
montegral.com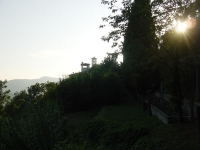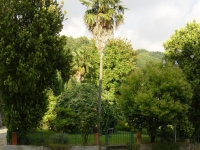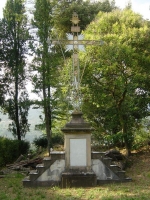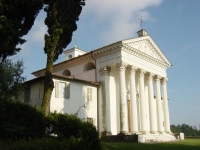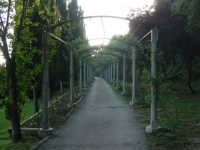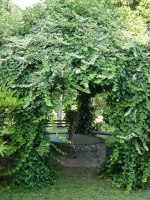 How to get there: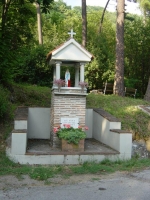 Is located in locality Tramonte, reachable from Ponte a Moriano, village, fraction of Lucca.
From Ponte a Moriano take the Viale San Gimignano, then Via di Tramonte, you are 4 km long narrow, there are still some indications.
Arrived at a maestaina, turn left just after the entrance to the monastery.
There, you can admire a magnificent panorama.